Persistent skin issues can be incredibly disheartening. Troubleshooting various skincare regimens and different products, with or without expert guidance, can be overwhelming, frustrating, and depressing. Depending on the skin problem, symptoms can last for weeks, months, or even years, which is emotionally, physically, and financially draining.
One such condition, eczema, is as common as it is disconcerting. And while there are all kinds of treatments available (and you should definitely discuss the options with your doctor), there are plenty of children's skin care products that can be used to treat adult eczema. Due to their gentle and nourishing formulations, dermatologists often recommend these products to eczema patients of all ages.
Eczema is a catch-all term that describes a group of skin conditions characterized by dry, itchy skin, said Dr. Elizabeth Geddes-Bruce of Westlake Dermatology in Austin, Texas. "The most common form of eczema is atopic dermatitis, which usually begins in childhood and presents as itchy red or pink dry patches on places like the insides of the elbows and behind the knees," she explained.
To add to the frustration of coping with a skin condition, Geddes-Bruce said the exact cause of eczema is not known, although there is most likely a genetic component: "Many people with eczema Eczema lack a protein in their skin that weakens the skin barrier. Without a strong barrier, it's easy for water to leak out and skin to dry out, and easier for irritants and bacteria to enter and trigger inflammation.
However, there are a few things you can do to help prevent flare-ups. Geddes-Bruce recommends strengthening the compromised skin barrier by moisturizing more frequently, avoiding irritants, and using fragrance-free, hypoallergenic lotions and creams. She noted that it's important to remember that products marketed as "natural" aren't necessarily gentle or safe for eczema-prone skin.
Geddes-Bruce also encourages gentle cleansing to keep skin free of irritants and germs, and was quick to point out that while too much exposure to hot water can dry out skin, avoiding washing can also trigger flare-ups. It's all about finding the right balance for your skin.
Keep reading for Geddes-Bruce's robust list of recommendations for gentle, nourishing children's products that are safe to use on eczema for people of all ages. It includes balms, creams and cleansers, so you can find exactly what you're looking for to treat your skin.
Mustela Stelatopia Cleansing Gel
Based on avocado and sunflower oils, Mustela's Stelatopia cleansing gel has been formulated for extremely dry and eczema-prone skin. It penetrates parched, itchy skin to help restore the natural moisture barrier and soothe discomfort. It's on the more expensive end of the spectrum, but the quality and relief you can get is worth it: it's earned the National Eczema Association's Seal of Acceptance.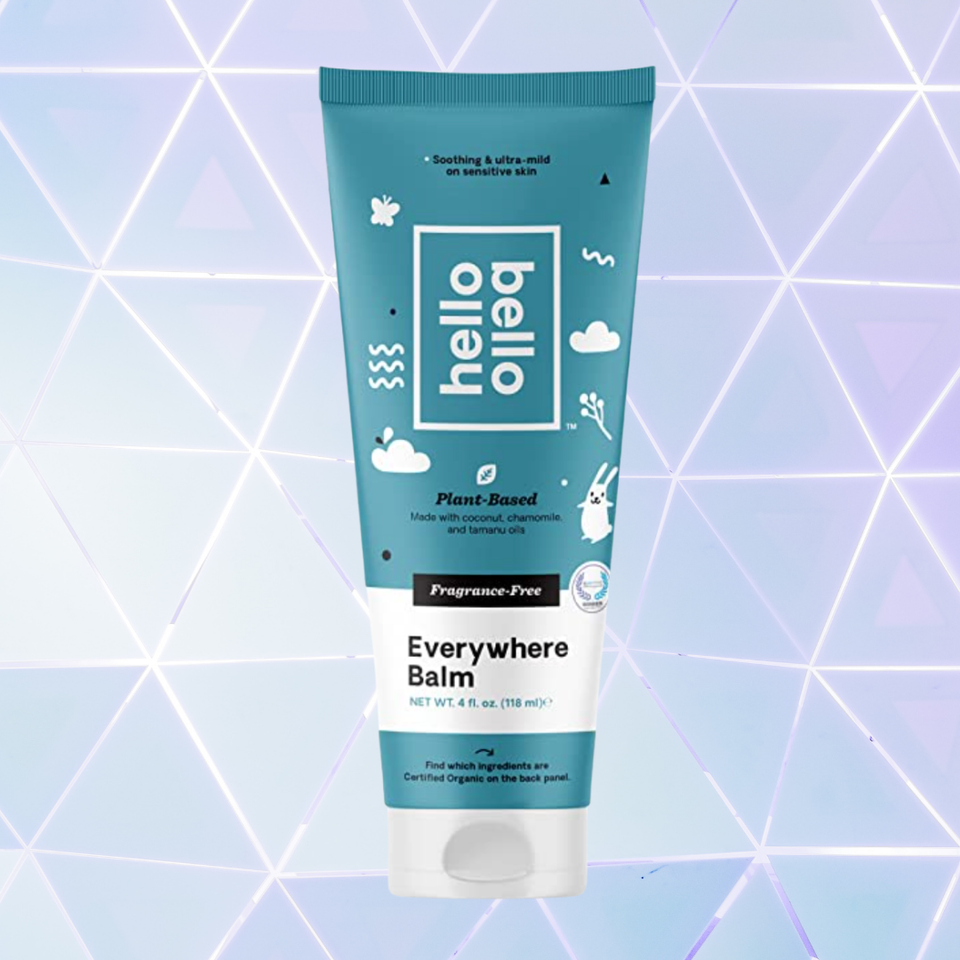 Hello Bello everywhere balm
Hello Bello Plant-Based Hypoallergenic Cream is a vegan and cruelty-free option. It is made with ultra-nourishing coconut oil, shea butter, chamomile and tamanu oil which deeply hydrates the skin. It's rich and creamy while being free of petrolatum, beeswax, lanolin, and synthetic fragrance, which is great if you're looking to avoid these ingredients.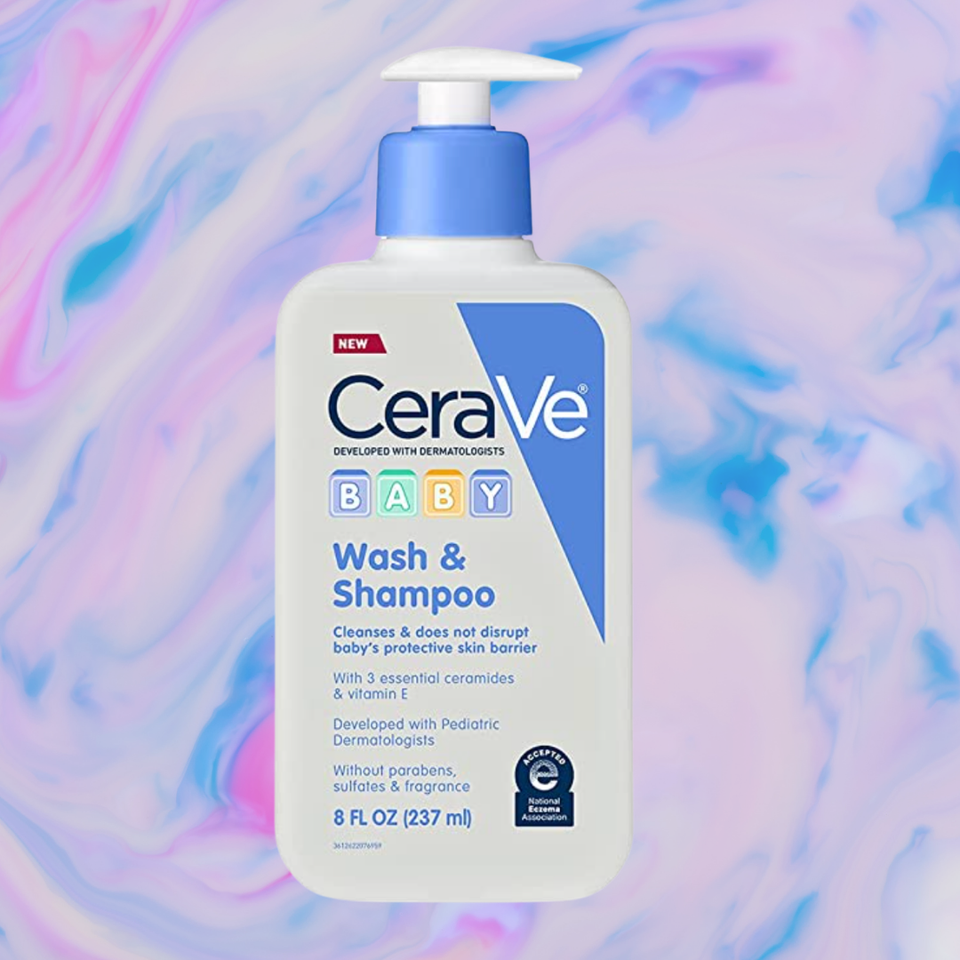 Cerave baby wash and shampoo
Keep delicate skin soft and clean with this two-in-one shampoo and body wash from Cerave. Soothing Calendula moisturizes and softens sensitive skin, giving you just the right amount of cleanliness without leaving skin feeling dry and stripped.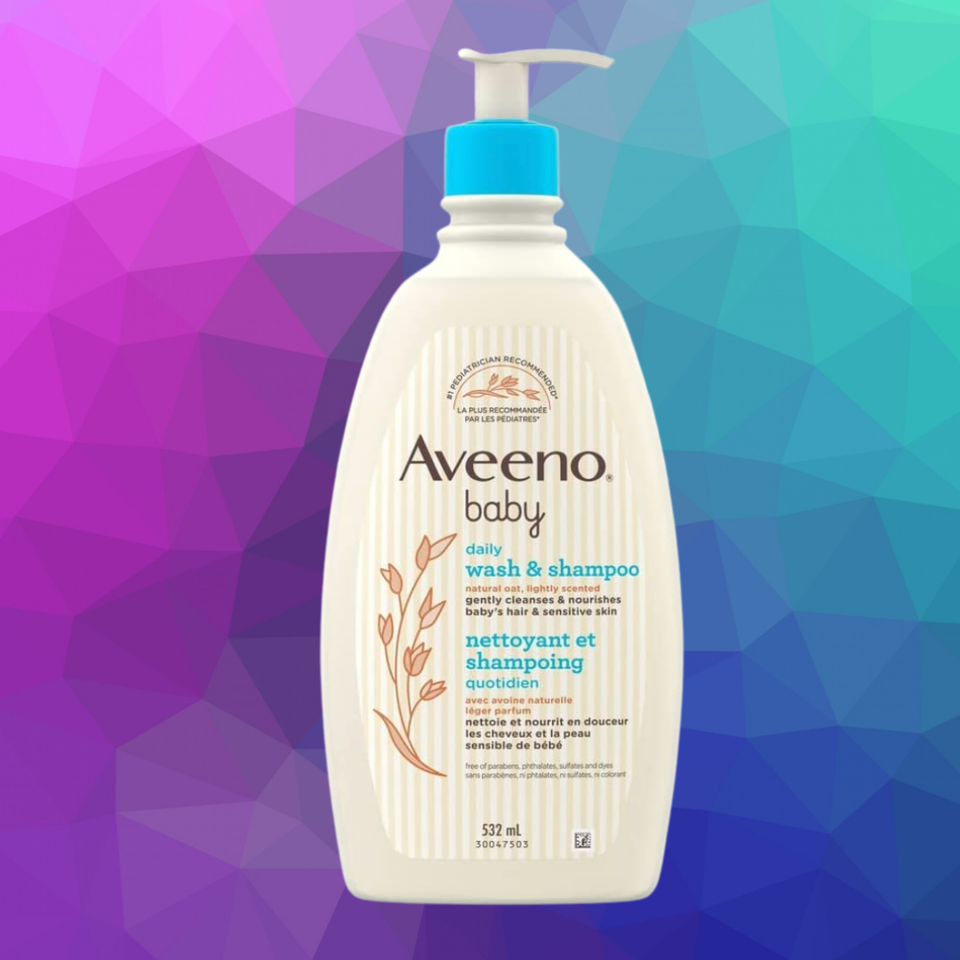 Aveeno Baby Daily Wash & Shampoo
This two-in-one baby wash and shampoo from Aveeno is made with natural oat extract that gently soothes skin while cleansing, calming and nourishing delicate skin. It rinses cleanly without leaving a film or irritants that could further inflame the skin, and has a subtle, pleasant scent.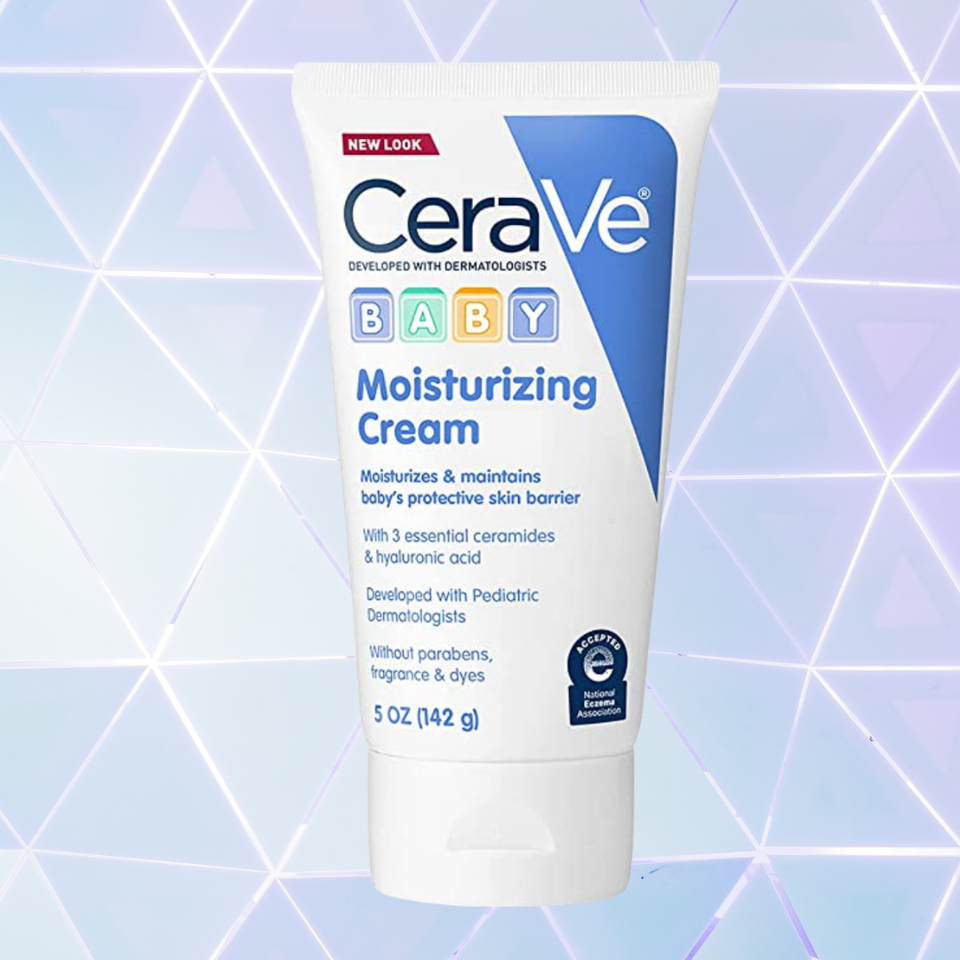 Cerave baby moisturizer
Dermatologists, including Geddes-Bruce, swear by Cerave products, including this gentle baby moisturizer. It's formulated with three essential ceramides that work to improve the skin barrier and hyaluronic acid that helps skin retain moisture and provide long-lasting hydration. This moisturizer has received the National Eczema Association Seal of Acceptance.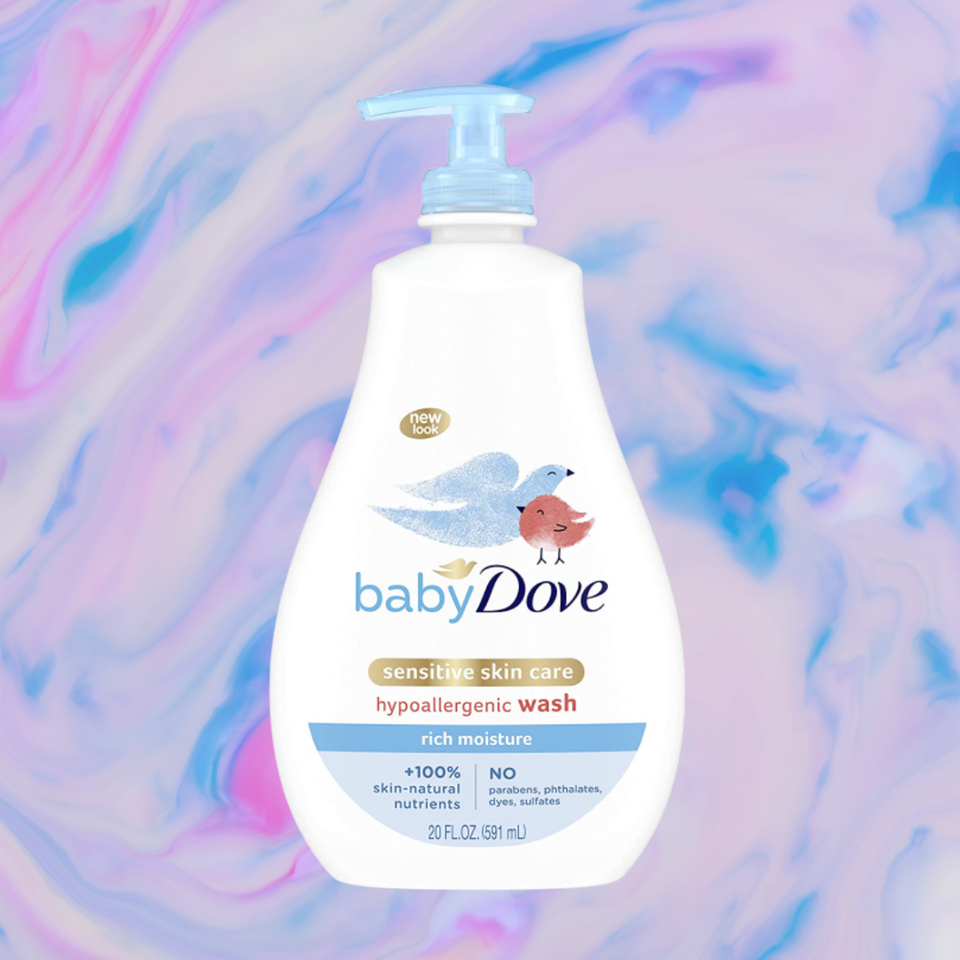 Baby Dove Hypoallergenic Cleanser
Keep your skin clean and bacteria-free without stripping the moisture barrier with this gentle, nourishing and replenishing shower gel from Baby Dove. It is formulated without dyes, parabens, sulfates or phthalates and is tested by ophthalmologists, dermatologists and pediatricians.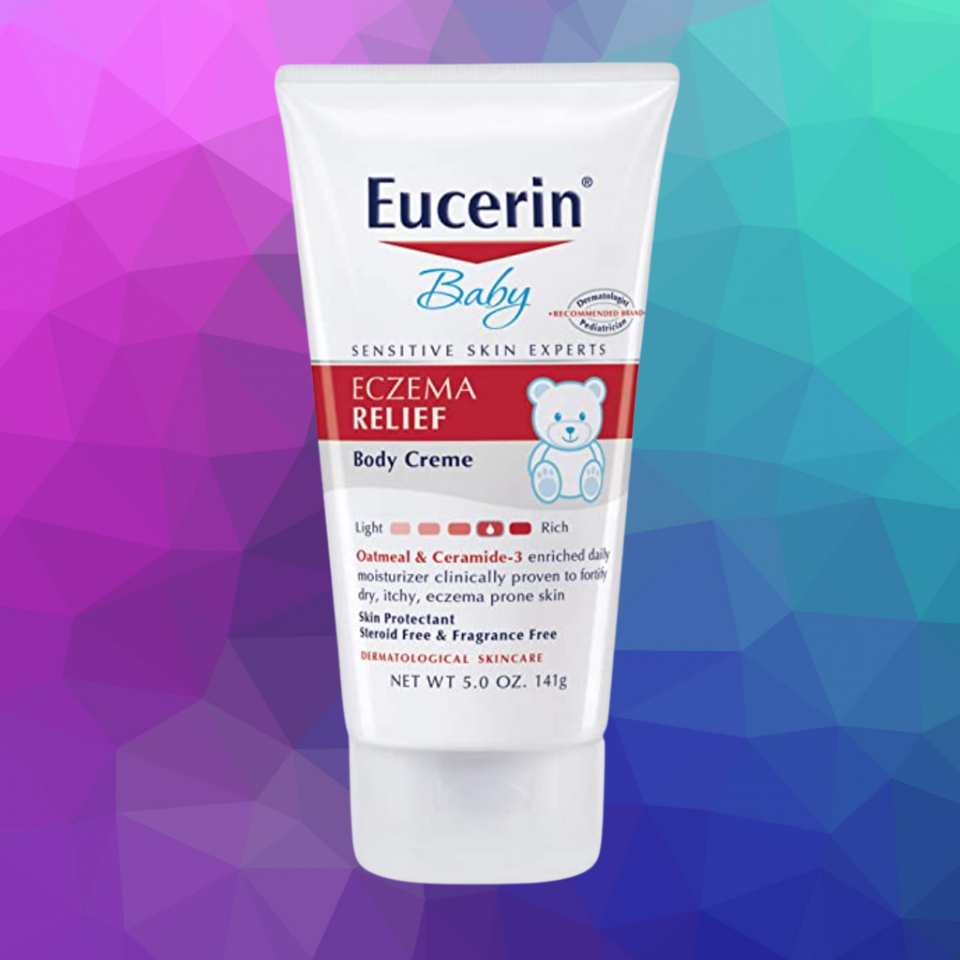 Eucerin Baby Eczema Body Cream
It doesn't get much more nourishing than this rich Eucerin baby cream. It is formulated with colloidal oatmeal, ceramides and licorice root to deeply hydrate and relieve dry, itchy skin while protecting and strengthening the skin's moisture barrier.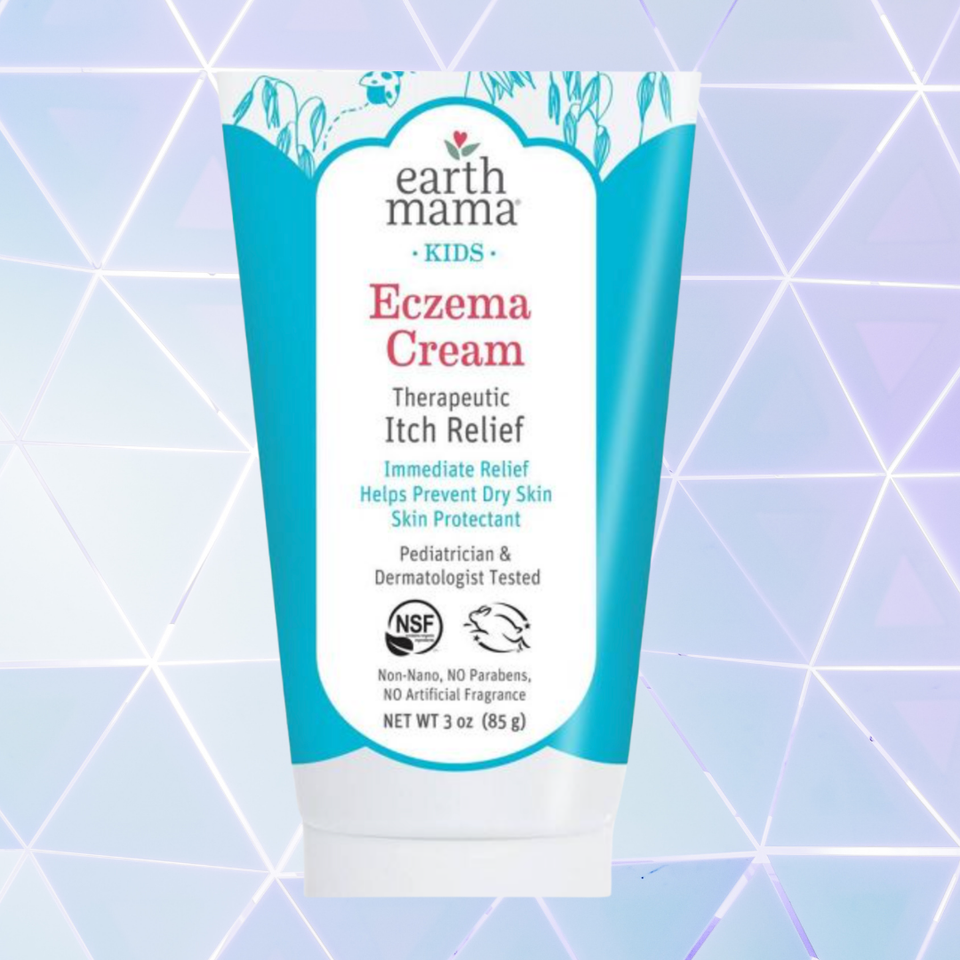 Earth Mama Kids Eczema Cream
Not only does this Earth Mama cream protect the skin and relieve irritation and itching, but it also helps prevent dry skin. It's great for everything from poison ivy to rashes and mild to moderate eczema, is Leaping Bunny Certified and has a National Eczema Association Seal of Acceptance.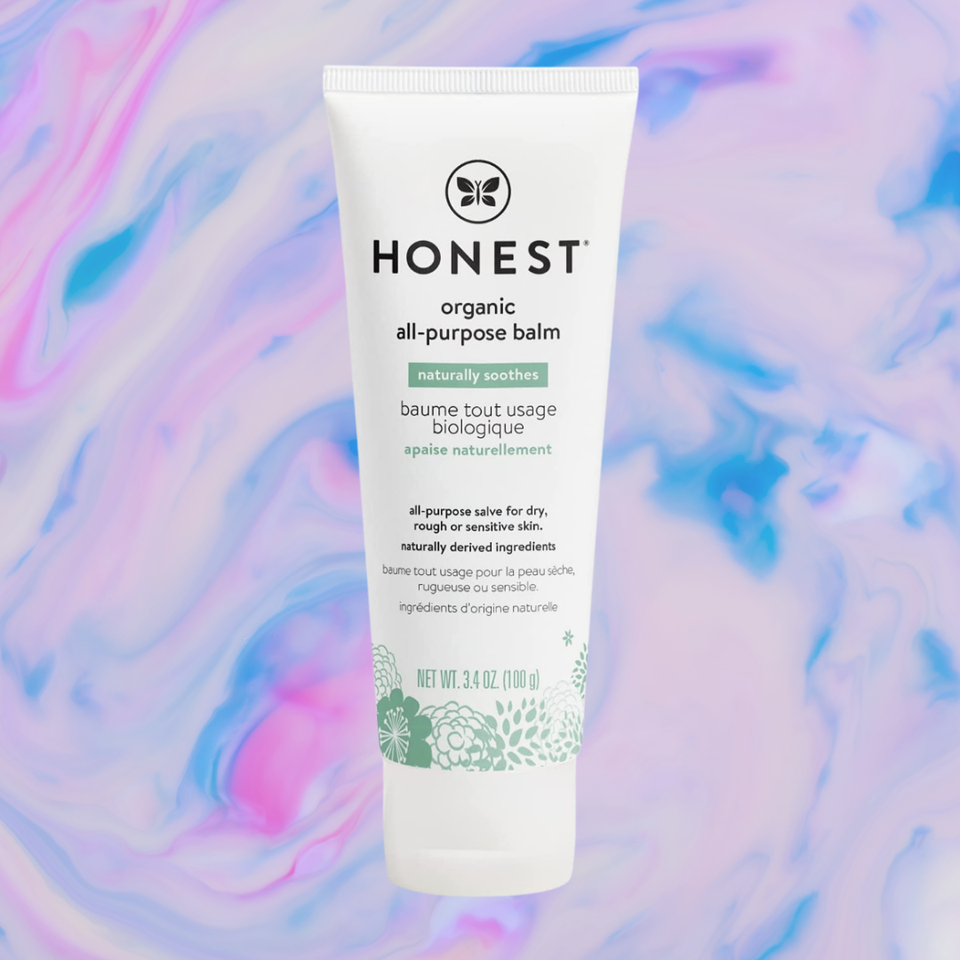 Honest Company Organic All Purpose Balm
This versatile, award-winning balm from Honest Company was designed to help soothe dry, sensitive skin. It is made with certified organic ingredients like sunflower seeds, olive and coconut oil as well as shea butter, chamomile and calendula. It is a soft and nourishing balm, perfect for suffering skin.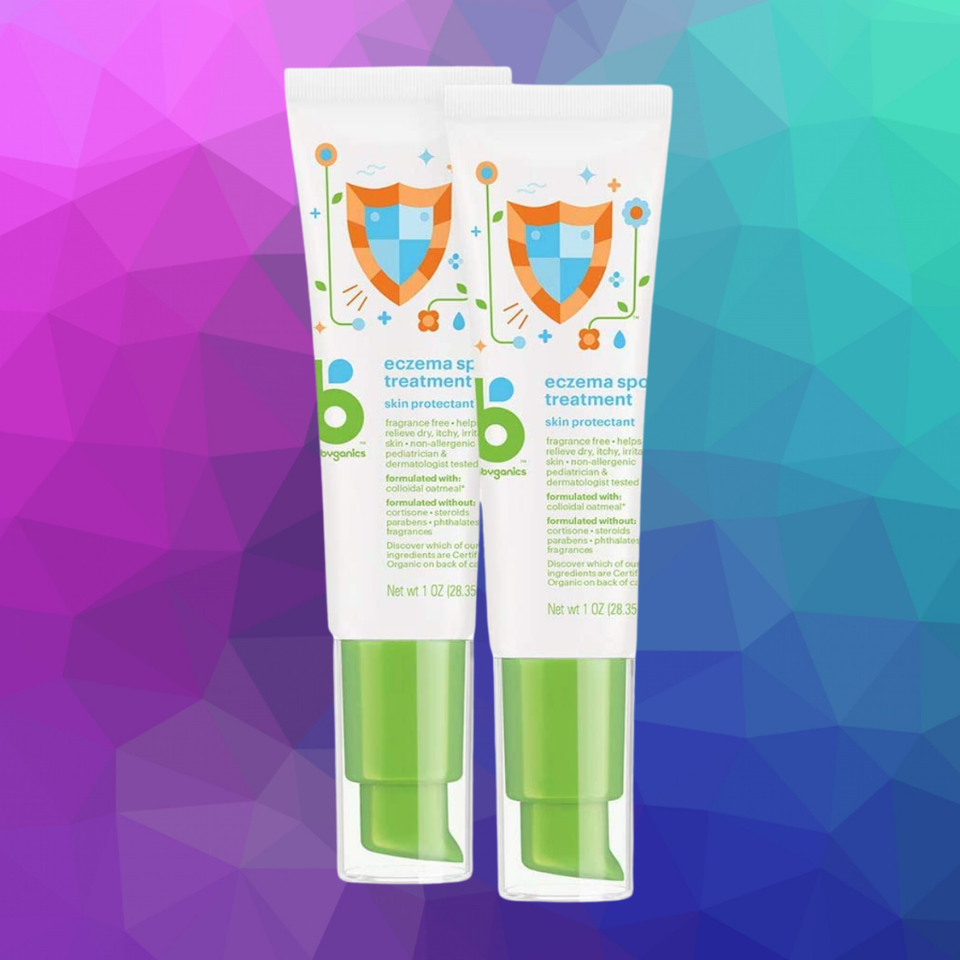 Spot treatment for eczema Babyganics
This Babyganics spot treatment is formulated with colloidal oatmeal and a blend of cold-pressed seed oils that work to calm and soothe inflamed skin. As well as a gentle cleanser and moisturizer, it's bound to become an essential part of your eczema treatment.
huffpost
If you have any query regarding content, please comment below. Thanks