It took less than half of football for the controversial referee dissent rule to surface again in the Saints' 17-point victory over the Giants in Canberra on Friday night.
After several close calls saw Ben Long and Braydon Preuss quickly revert to their emotions, St Kilda's Daniel McKenzie became the first player in the round to be penalized for referee dissent.
In what would normally be considered a fair response, McKenzie pointed to the ground with his right arm repeatedly to appeal to the referee that his GWS opponent Callan Ward had been unfairly scored.
READ MORE: Video surfaces of Mike Tyson hitting a man in flight
READ MORE: Dolphins make big call for halfback for inaugural season
READ MORE: Russian tennis star slams 'illogical' Wimbledon ban
The action resulted in a 50m penalty and cost the Saints a goal as Ward really kicked.
AFL fans and commentators have been quick to express their frustrations over the new rule which was introduced this season to deter players from questioning refereeing decisions.
Fox Footy analyst Nick Riewoldt was appalled at both the action which saw McKenzie slash as well as the inconsistent application of the rule which saw Long and Preuss avoid punishment despite similarly extending their arms.
"We're halfway there and it's an absolute farce," he said.
"I liked that they didn't pay (Ben Long's penalty).
"Two minutes into the competition we have a situation with open arms. With all the attention on it, he made a mistake. Don't you think it's a protest from the referees?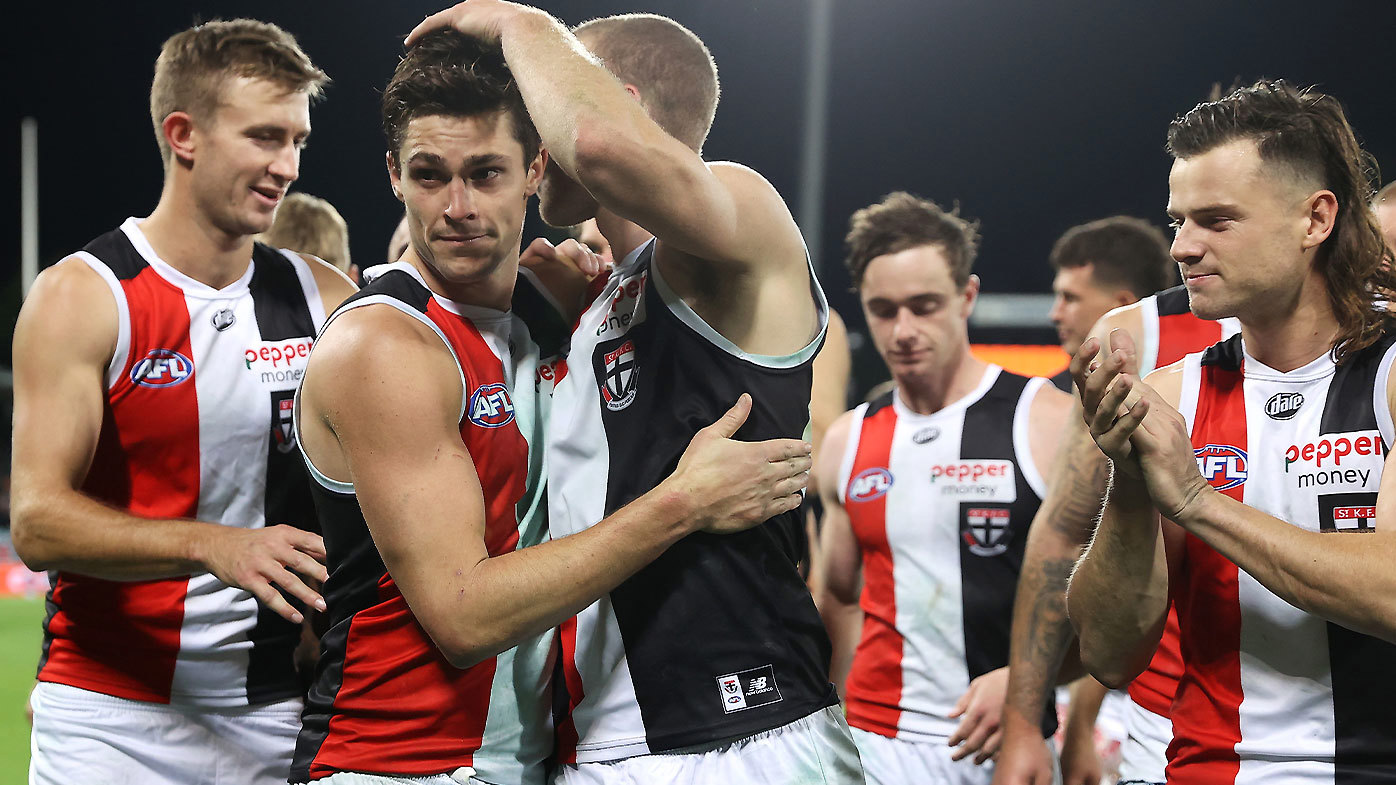 "That's the problem – you have a situation where a player has his arms outstretched, and we've been told there's no dissent allowed.
"There's already gray everywhere. And we're half a game away."
Earlier, the Giants Preuss ruckman had thought about reaching out his arms before quickly redirecting them to the top of his head in response to a free kick awarded to Rowan Marshall.
Likewise, Long thought it best to discuss with the referee a different free kick.
Despite their fifth straight win of the season, the Saints' triumph was marred by an anterior cruciate ligament injury to promising rookie Jack Hayes and a clogged thigh to their other ruckman in Marshall.
St Kilda manager Brett Ratten later told the media that the club were committed to Hayes and would help him through his recovery and rehabilitation.
Toby Greene's return from suspension wasn't enough to help his side avoid a dreadful 1-5 start to the season.
For a daily dose of the best news and exclusive content from Wide World of Sports, subscribe to our newsletter by by clicking here!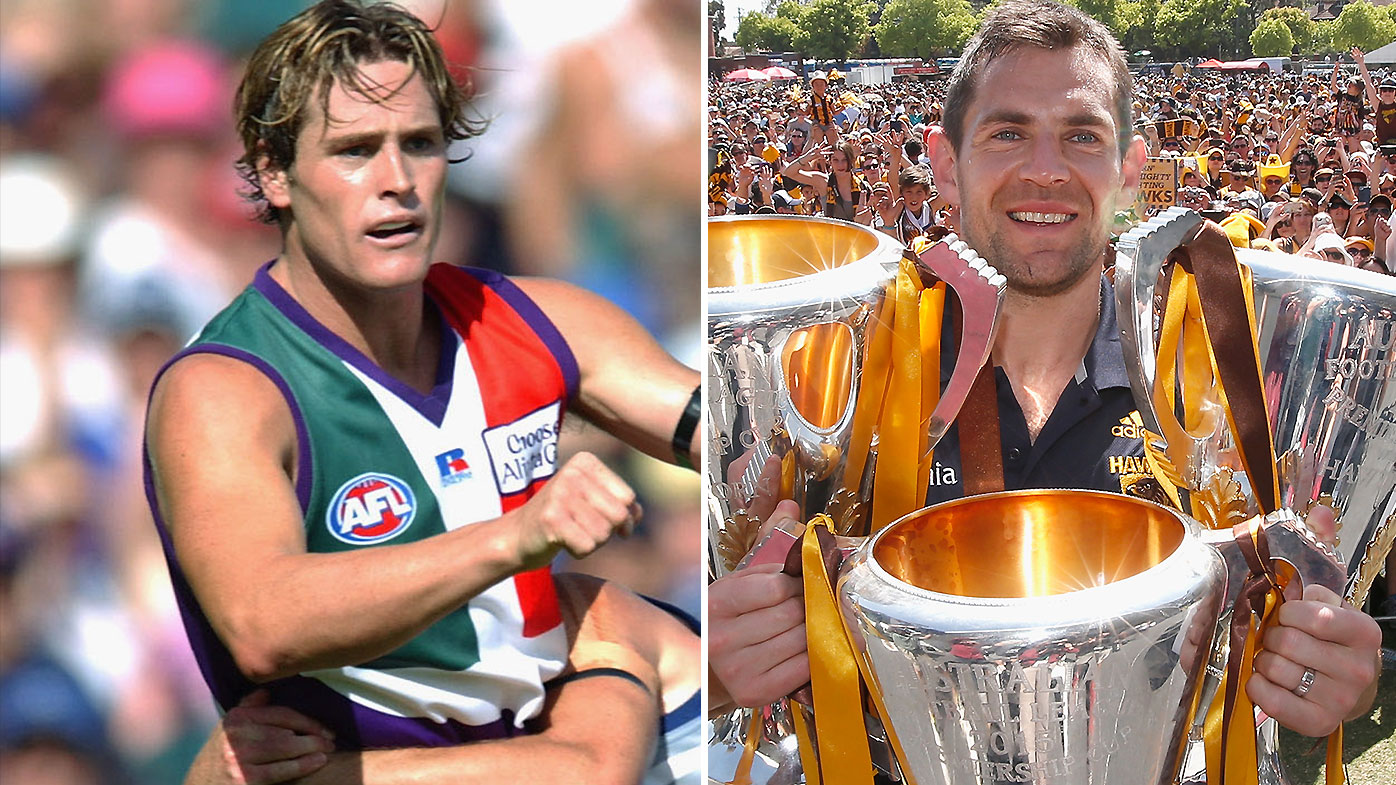 The AFL's biggest trading mistakes that backfired on the teams involved
If you have any query regarding content, please comment below. Thanks