The raw metal frame that sets Super73 e-bikes apart is in full effect with the latest Super73-R Brooklyn model. With big road tires and throttle acceleration, it's almost a motorcycle for people who don't need all the strength that an actual motorcycle provides.
The R Brooklyn has pedals, and you don't need to activate any electronics to drive it, but no one is going to use it like that. It only took me 3 minutes on my first ride before I forgot the pedals were even there. Using the throttle to zoom while sitting on a wide padded seat is too good to pass up.
To that end, you can think of the Super73-R Brooklyn less as an e-bike and more as an electronic form of transportation. I fell in love with it quickly, but due to its unique features, price, and simple occupancy, much of my time with the R Brooklyn was spent deciphering who this product is actually for.
TL; DR
Advantages:
Comfortable seat and driving position
A headlight and brake light are useful for night driving
Smooth acceleration
The inconvenients:
Top speed of 20 miles per hour is not fast enough
Super73 mobile app is unintuitive and disappointing
Shop at Super73.
Cruise on the Super73-R Brooklyn
There is nothing cheap about this bike, from its construction to its price. The R Brooklyn costs nearly $3,500 but, if that's any consolation, you're getting quite a bike for your money.
The R-Series drive system will get you up to 20 miles per hour with its throttle, a bit faster using its highest pedal assist setting. BDGR off-road tires are wide and provide amazing stability. The dual suspension makes bumpy street riding manageable. And the LED headlight makes night driving much safer.
The R Brooklyn has a 960-watt-hour battery that should be able to provide about 40 miles of range using the throttle and about 75 miles using the Eco pedal-assist mode. I couldn't drain the battery in a single day, but those distance numbers are close to accurate in my real-world use.
No license or registration is required to drive the R Brooklyn. This is probably the reason why its acceleration speed tops out at 20 miles per hour. Still, I really wish the bike could go a little faster under the throttle. Downhill, without electronic assistance, I reached a top speed of 30 miles per hour according to the small monochrome display. Downhill speeds weren't the issue, though—I never wanted to go faster at those times.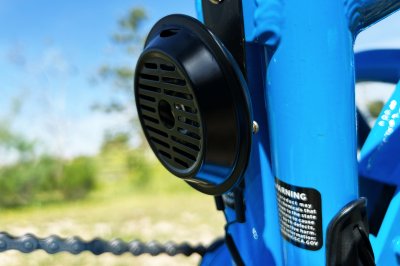 I really wanted a little extra boost beyond the top speed of the bike when going up hills and even very gentle grades. Having 5-10 miles per hour more would have made me feel more comfortable on the street through residential areas. I imagine that's the exact reason why the bike doesn't include the ability to go faster – to prevent it from being a superior class of vehicle in the eyes of some regulations.
More than other e-bikes, top throttle speed feels limited here because the R Brooklyn is built as if it should be able to go faster. It can handle speed better than most e-bikes. The ride is smooth and stable, which only accentuates that otherwise arbitrary top speed.
Even with the speed limited, I was able to maintain top speed on most hills or inclines under the throttle. Not only can you go a little faster while pedaling, but you also get going faster from a standstill.
It's hard to pick the best parts of riding the R Brooklyn, but the Speedster saddle is definitely one of them. The seat is long and lightly padded, so it's easy to step on and immediately feel comfortable. Equally comforting are the front and rear suspensions. Riding on uneven sidewalks, bumpy streets or anything that might pop up was never a problem for me. In fact, minor terrain imperfections were the fun parts of the rides.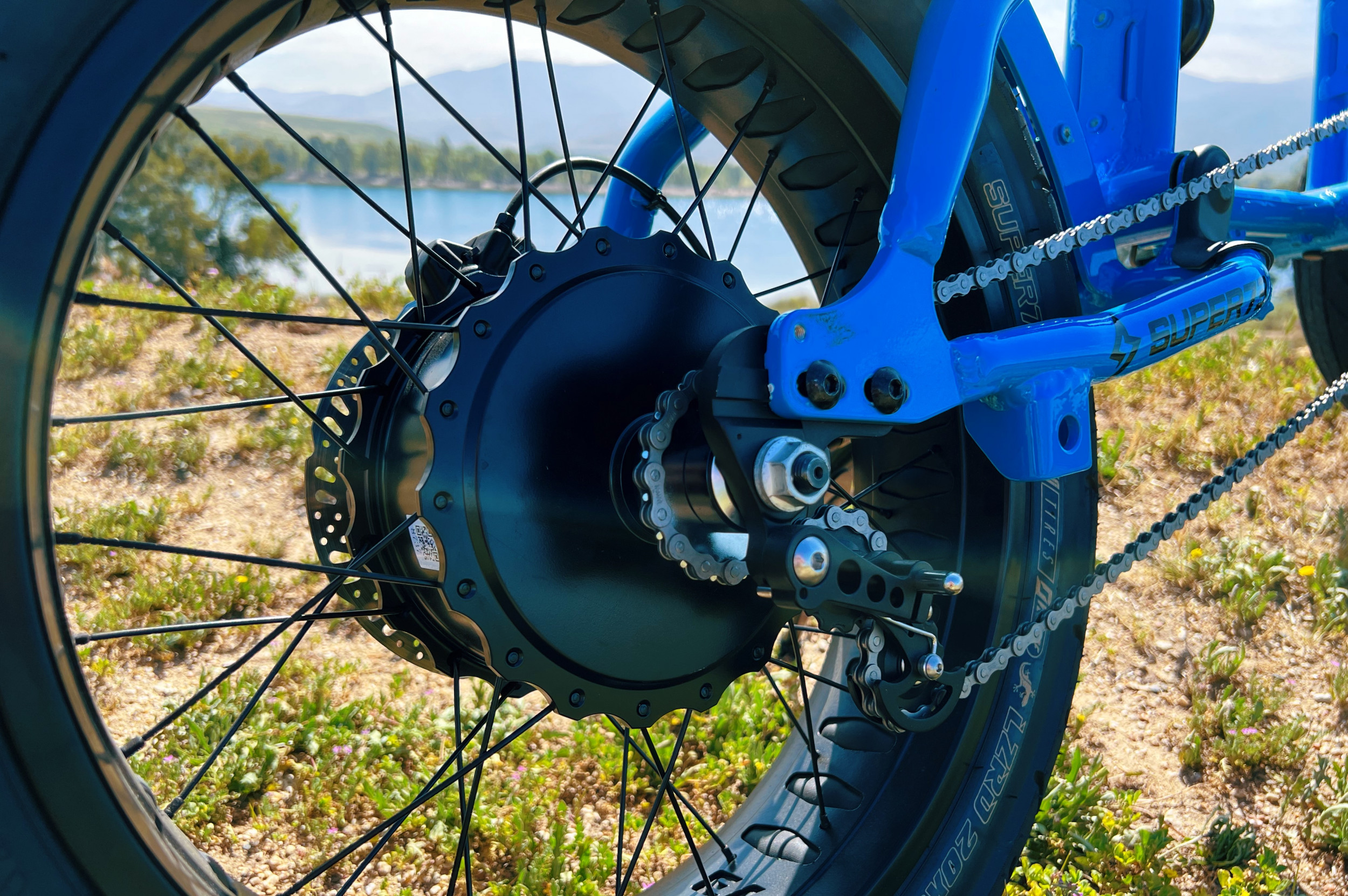 The Super73 mobile app
When I tried to connect the R Brooklyn bike to the Super73 mobile app, I encountered "Error 400". Some quick research revealed this to be a common problem for Super73 customers trying to register their bikes through the app. The solution, strange as it may seem, is to email the company so they can manually add the bike and serial number to the system.
Once you connect a bike, the app will provide a dashboard of stats and information, as well as navigation. Most features of the bike can be used without the app. You can even change a few settings directly on the circular display, such as brightness. That's why while using the app, I was very excited to try the step-by-step instructions, which will show arrows on the bike screen without having to look at your phone.
The navigation on the bike worked well, but the functionality seems a little useless in hindsight. The Super73 app is not intuitive to use, and it mostly tries to be another mapping app, which I don't quite understand. Anyone with an Apple Watch should probably use their map app of choice and get directional keys on their wrist instead of relying on the bike app.
Should You Buy the Super73-R Brooklyn Electric Bike?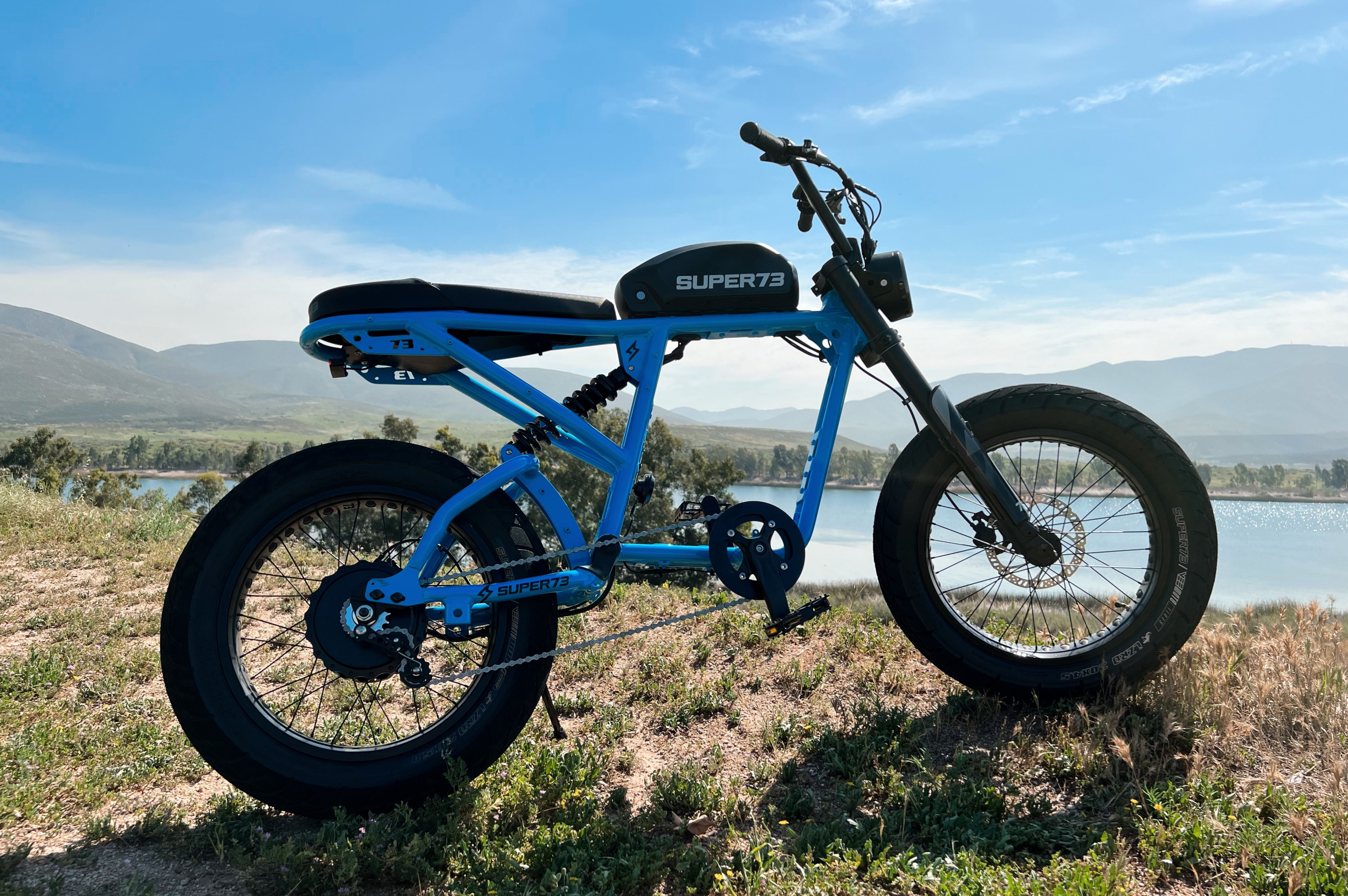 The Super73-R Brooklyn is a paradoxical product. For one thing, it's almost perfectly executed, worthy of a high price tag. On the other hand, its high price just makes you think of all the other vehicles that could be purchased for the same purpose but perhaps offer more versatility.
I loved riding the R Brooklyn bike: it's both fun and practical. More than once I thought about buying one for myself, but each time the price stopped me. I found the cost to be just too high for an occasional leisure activity. There are places close by that I need to go to regularly, so the bike might come in handy for a fun time, but I would need to carry more people than myself. Whether it's school or baseball practice, I should take at least one child with me, which is really not possible on the R Brooklyn.
That brings me to my main concern with this e-bike: I don't know who it's for. It's an amazing experience that many people should try, but it's hard to recommend widely. If you are reading this and can think of a scenario in your own life where an e-bike like this would work well, then I highly endorse it. Everyone I've seen ride this bike has had a blast on it.
Buy from Super73 for $3,495.
Newsweek may earn a commission from links on this page, but we only recommend products that we support. We participate in various affiliate marketing programs, which means we may earn commissions on editorially selected products purchased through our links to retailer sites.
If you have any query regarding content, please comment below. Thanks